Franz Gertsch (born 8 March 1930) is a Swiss painter known for his large format hyperrealistic portraits.Gertsch was born 1930 in Mörigen, Switzerland. Between 1947 and 1952 he studied with Max von Mühlenen and Hans Schwarzenbach in Bern. In 1972, he took part in the documenta 5 in Kassel. Franz Gertsch's breakthrough was at the documenta V in Kassel in 1972 with his painting "Medici". He is known for his realistic Paintings and "Holzschnitte"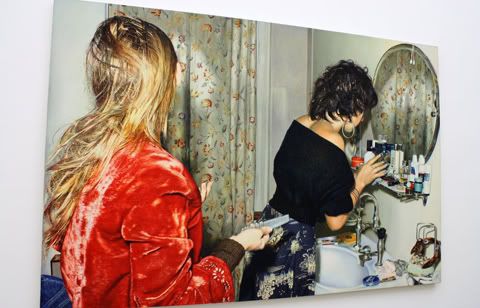 For less than $10 you can make a one-of-a-kind lamp that commemorates your personal history or other past events. Creative lighting aside, this quick project also finally finds a use for those old 35mm negatives you have lying around.
This DIY lamp project couldn't be much more straightforward. Basically, you coat a $7 Ikea Grono lamp (or other similar lamp), with Mod Podge (or other decoupage glue) and carefully place your strips of negatives onto the lamp. There are some important tips for making the lamp on Poopscape, so hit up the source link for the full instructions, but that's the basic gist of this clever and quick Ikea hack.
Of course you should probably digitize your old film strips before cutting them up and turning them into cool mood lighting.
Have any creative ideas for using old photo negatives or similar lighting projects? Let's hear them in the comments.
Grono Lamp Hack | Poopscape [via DIY Life]
(Source: Lifehacker)